Maternity & Newborn Photography
As well as a Staffordshire Family Photographer I'm also a father of two and know what a miracle it is to have children and the journey you go through as parents from when you first make that decision to start a family. At Gareth Newstead Photography I aim to preserve these treasured moments in time. A Maternity Bump shoot is a great way to remember your beautiful baby bump and in years to come be able to remember a cherished pregnancy with all the sensation of the little bumps and kicks, holding your precious bump that you have spent 9 months nurturing. Parenthood starts well before your baby is born and Maternity photos really help record the start of this magnificent journey. Pregnancy photography makes great fine art pictures to show off to your friends and family up on the wall.
Follow this up with a super cute Newborn Photography session in their first couple of weeks and capture your curled up sleepy baby and all those tiny gorgeous details. They're only this small for just an instant… and you will want to remember their little lips, tiny fingers and toes, fluffy hair, squishy bottoms and all that is new and fresh about them. They are brand new people, and they will change so quickly. Custom baby photography sessions can be held in the comfort of your own home with my portable studio. I come well equipped with blankets, backgrounds and props, so perfect for a mix of styles and images. This also allows us to get some unique natural family pictures around your home to cherish forever. Newborn sessions are for babies up to 1 month old, but for best results babies need to be around 10-16 days old on the date of the session. Sessions can still be done after this time but they start to lose their newborn 'curl' and are less sleepy.
To guarantee a shoot please contact me during your pregnancy to avoid disappointment as my diary fills very quickly. On booking you will be sent an information sheet to help you prepare for the day and make the most of our time together. Please allow 4 hours for your newborn photography session, to allow time for feeding, nappy changes, and of course cuddling! Following your session, you'll want to show off your baby photographs at their very best; I offer a variety of products including luxurious prints, canvases and other premium products available for purchase, in addition to digital files which can be purchased individually or as a collection. You will not be disappointed booking Gareth Newstead Photography as your Staffordshire Newborn Photographer.
Please call (07815700123) or Contact Me to request my Maternity & Newborn Photography price list starting from £50. I also have special offers for combined 'bump to baby' packages and discounts for future sessions when booked in advance.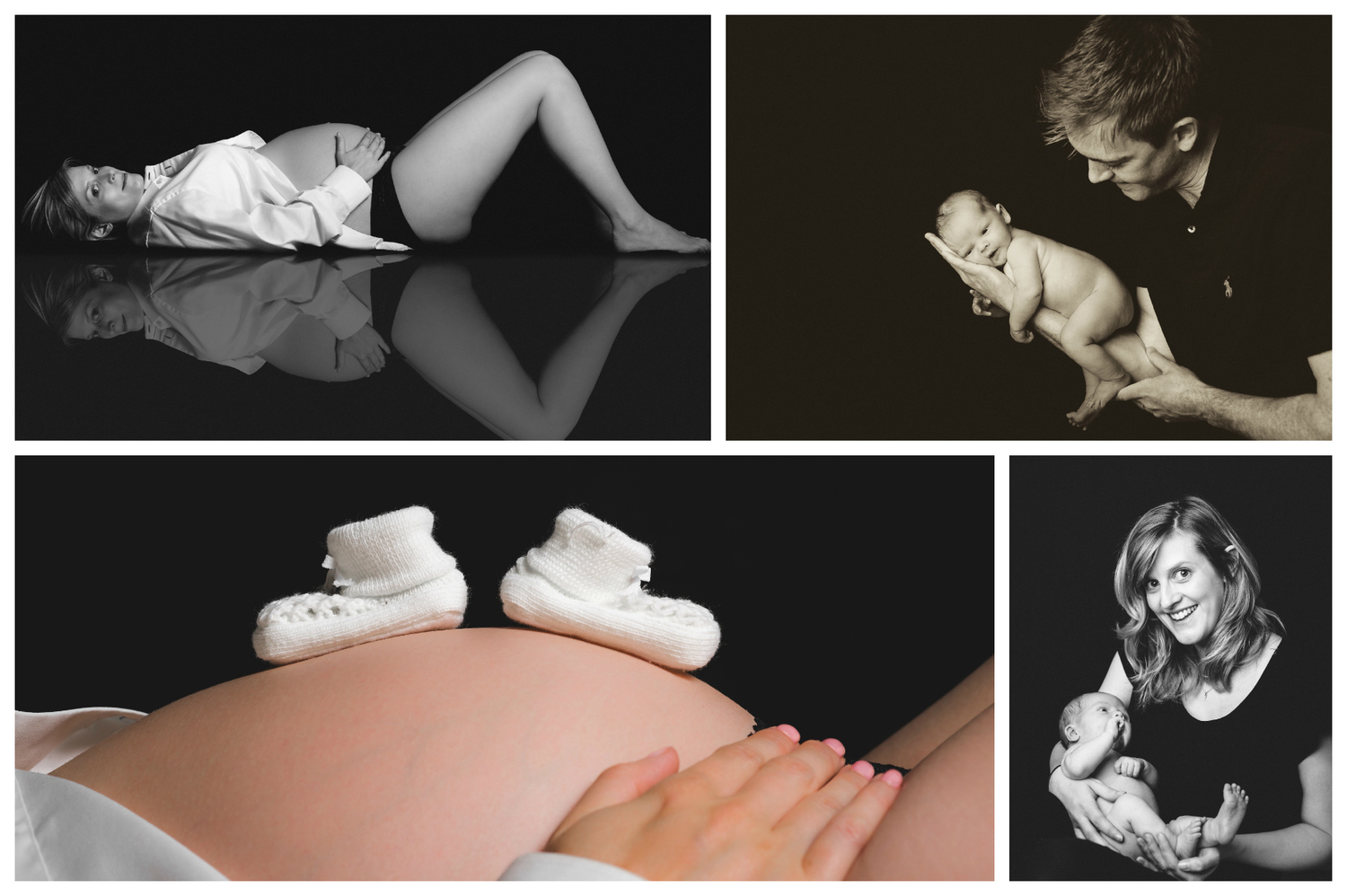 "The whole 'Bump' photo experience with Gareth was absolutely fantastic: he came to my house with a portable studio which made the whole thing far less awkward and he really made me feel at ease and relaxed through the whole thing. He asked me to think of any shots that I wanted but also came with loads of creative ideas (which were obviously far better than mine!). I am absolutely thrilled with the images that I have got as a result and now just have to wait for baby to be born so that we can do the newborn shoot too!
I can't recommend him highly enough for any mums-to-be wanting a truly special keepsake of this wonderful time."
Lucy & Andy, 2014