Family & Wedding Photography Testimonials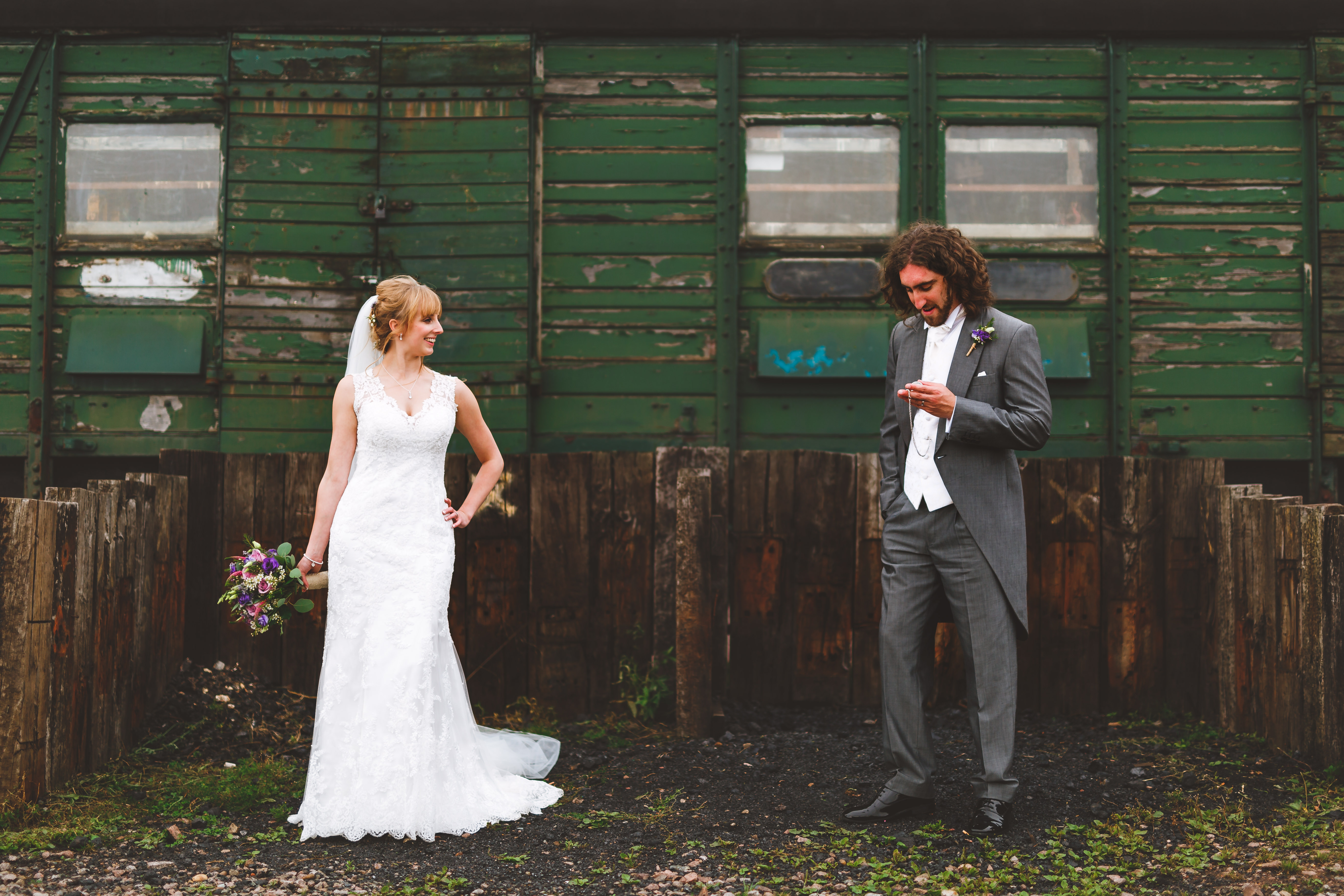 "As soon as we were greeted with his smily face and fantastic personality, we knew we had found our wedding photographer. Gareth spent time asking us questions about the type of photography we wanted (very natural and documentary in style – no big sky eh Gareth?!), and was really interested in getting to know us as a couple. He was happy to answer any questions that we had and was very professional.
Gareth arrived early, introduced himself to the bridal party and began taking photographs as soon as he arrived, capturing photos of bridal preparations and little details like bridal jewellery, shoes etc – he even helped attach buttonholes! During our wedding day, Gareth did at fantastic job at making both myself and my wife feel relaxed (we both are not fans of having our photos taken!), however with a little direction from him, we actually enjoyed the experience. Gareth introduced himself to as many guests as he could, also making them feel at ease.
Gareth blended into the background so well, it almost felt like there wasn't a photographer there, which we really liked as we have been to weddings in the past where the photographer gets in the way all the time!! Many of our guests also commented on how professional, friendly and how he just "fitted into the day so well". For myself and my wife, it felt like we had invited a close friend to our wedding, rather than a photographer, he even busted a few moves on the dance floor, and even gave man hugs!
We are over the moon with our wedding photos, and our experience overall with Gareth. He is a fantastic person and a fantastic photographer!! We have already recommended him to our recently engaged friends and would urge anyone looking at this page, not to hesitate in booking him for your wedding… you will not be disappointed!!!"
Amy & Josh, 2016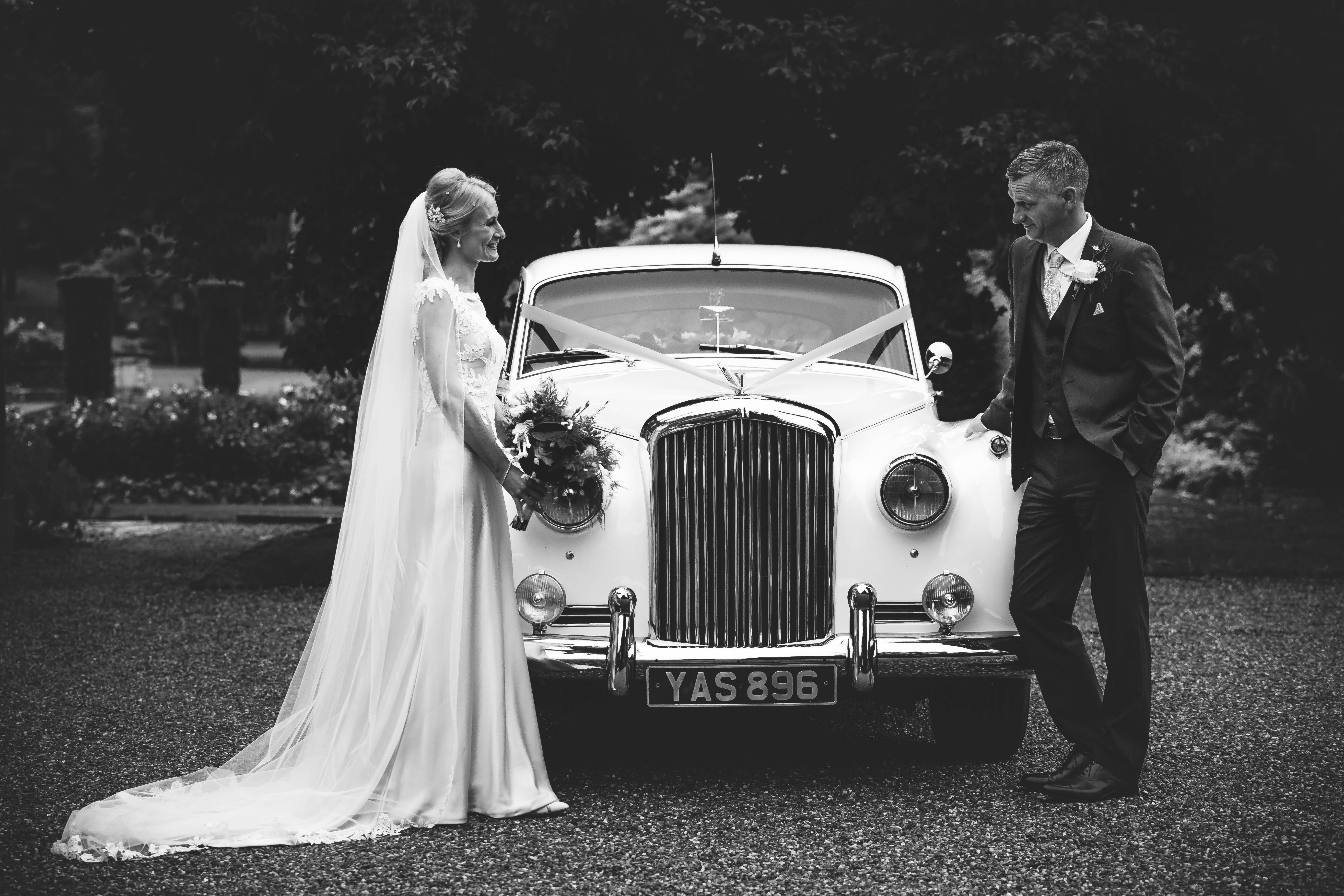 "After trawling through the internet and attending a number of wedding fairs we were so fortunate to find Gareth. Our initial meeting was very relaxed and Gareth's positive, easy going but professional attitude was immediately apparent. We had a number of questions and even more 'wedding unknowns' at that point, but he answered all our queries and provided us with really useful information and tips making us both feel better about our lack of organisation. As we were not used to being in front of the camera and were definitely not catalogue models we also took the option of a pre-wedding shoot. This was really helpful with Gareth giving us excellent tips and techniques to make us both feel at ease and to help get the best shots. He also put up with our crazy dog during the shoot getting some great photographs.
On the wedding day Gareth and his second photographer were both excellent, getting amazing images capturing all of our special day. They were very accommodating to our exacting needs, did not take us away from the action too much and mixed in really well with our families and all our guests. In fact our families thought Gareth was amazing, saying how he made them feel so relaxed and at ease in front of the camera. Definitely not an easy task!!
On receipt of our images we could not believe how well they captured not only the formal parts of our wedding day but also the emotions and reactions of us both and our guests throughout the day. A day that we will never forget. We cannot thank Gareth enough."
Bill & Lucy, 2016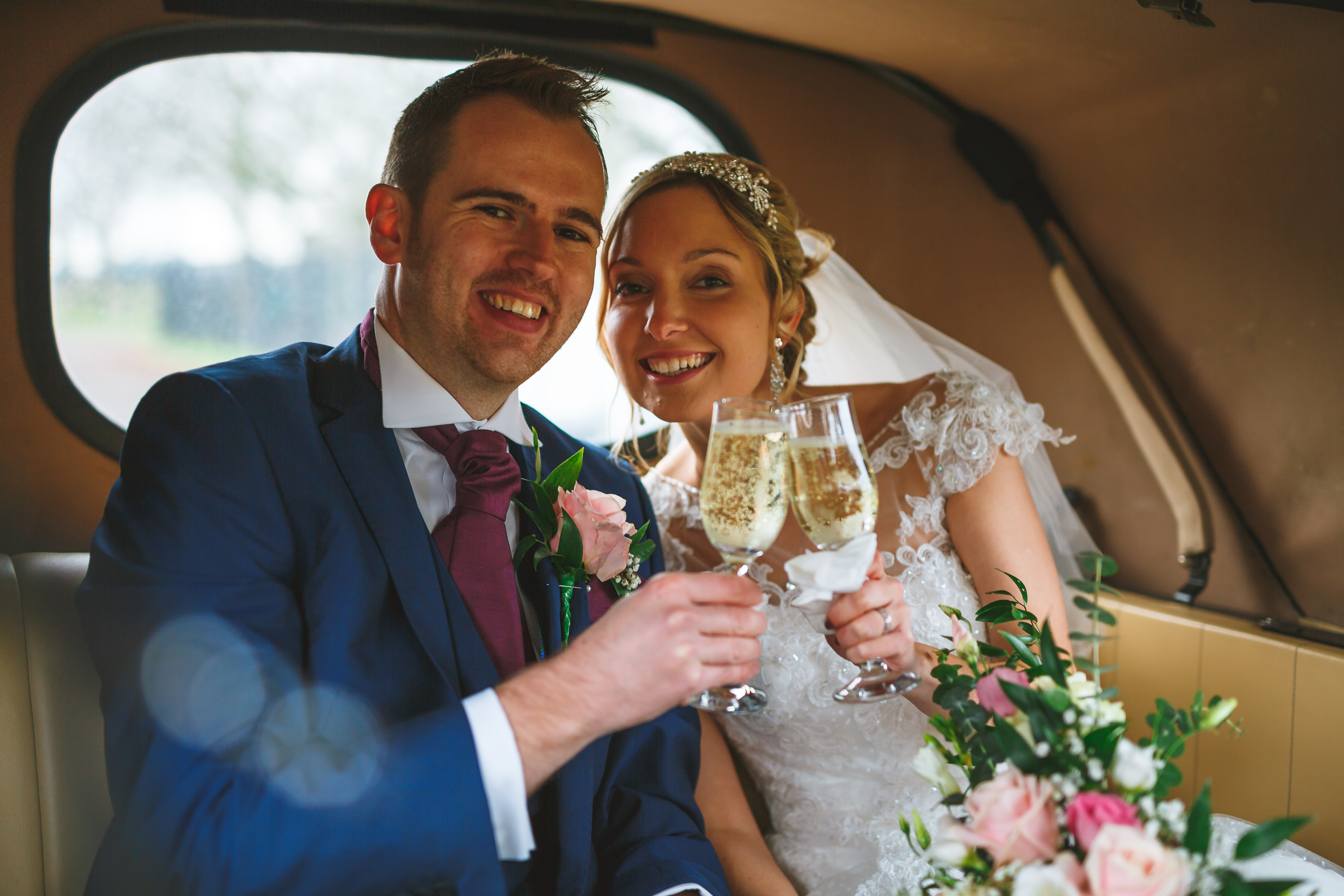 "We can't recommend Gareth highly enough. He is just the perfect wedding photographer-his photos are of the highest quality,and yet is he still so approachable as a person. It was important to me to have a photographer who I felt completely comfortable from the moment he arrived on the morning,which I (& my bridesmaids) immediately did with Gareth. So many people have said how much they love the natural documentary style of the photos. We love the video highlights that we added to our package too-memories to treasure forever. Thank you so much x"
Faye & Chris, 2016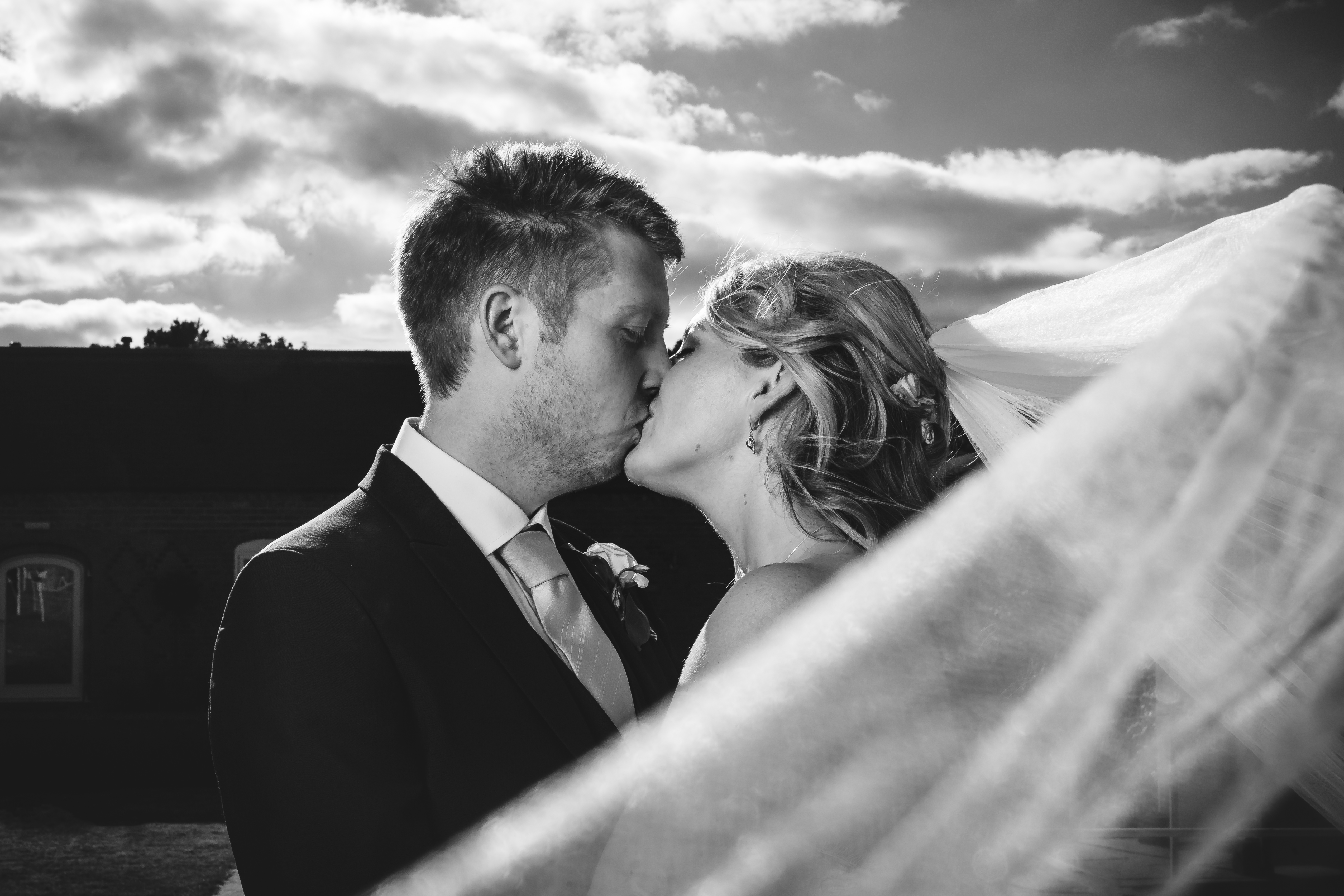 "Gareth Newstead Photography. What can we say?! This guy is a genius. A wizard. A photography guru. When we first met Gareth last October we instantly knew we had found our wedding photographer. His bubbly personality instantly puts you at ease and his passion for his job is abundantly clear. We booked an engagement shoot to 'practice' being in front of the camera, and were blown away with the art he could create with us on a wet, windy day in a castle car park! On the wedding day Gareth (along his second in command Chris) got stuck right in with our family and friends, and we have had so many people mention how lovely he was. Friendly and calm, he totally understood what we wanted from our special day, and encouraged happiness and love wherever he and his camera went. The final pieces he has crafted for us have brought back so many memories of our day that we had forgotten, and we know these memories will now live with us forever through Gareth's photos. We cannot recommend him enough. Thank you."
Charlotte & Jon, 2016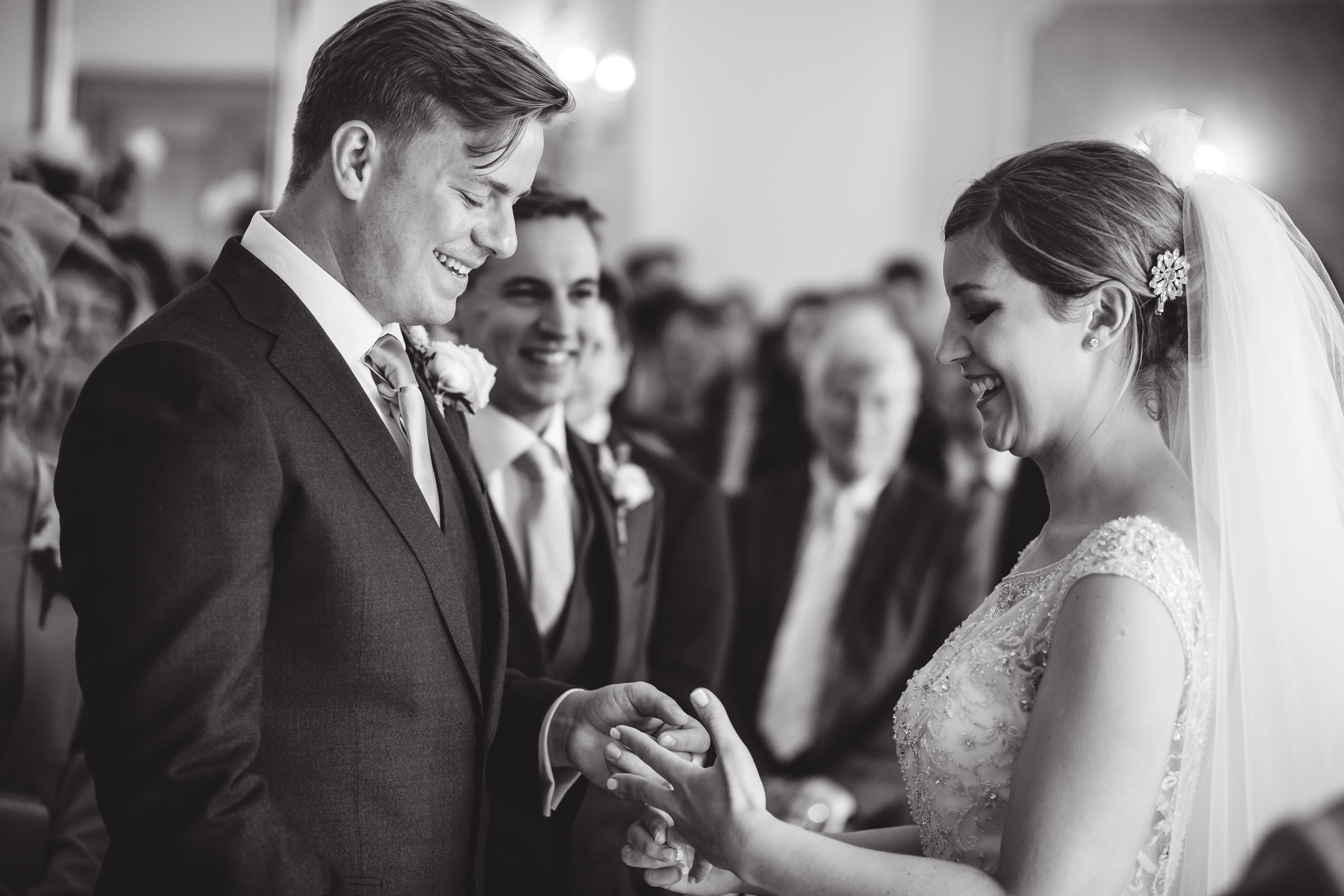 "Having spent the evening watching the preview video of our wedding photos (many times!) I felt I had to write a few words to show how thrilled we are. The photos captured the happiness I remember feeling that day so well, and it is so lovely to also be able to see some of the moments that I missed. It was a pleasure to have Gareth (and Chris) there with us on the day – we felt totally at ease and a lot of the time didn't even notice we were having our photos taken. The detailed notes Gareth took before the big day meant that all the moments that were important to us were captured, plus many more besides that we would never have thought of.
Gareth, thank you again for going above and beyond – from the first time we met you (flat car batteries and all!) to the emails full of our awkward requests over the last couple of days it really has been wonderful to work with you"
Aimee & Ash, 2016
"Gareth is the most amazing photographer, he is so friendly and makes you feel completely at ease (even my husband who hates having his photo taken) and will work tirelessly to get the best shots. All our wedding guests thought we had known Gareth a long time and that he was one of our friends. He blended in so well, spoke to everyone and got really stuck in at the wedding. We had so many comments saying that they have never known a photographer to "earn his money" like Gareth did. The pictures are amazing and really couldn't imagine having anyone else photograph our special day, he really did manage to capture every thing so well and we feel truly blessed to have shared our day with him. Thanks Gareth"
Nicole & Ben, 2016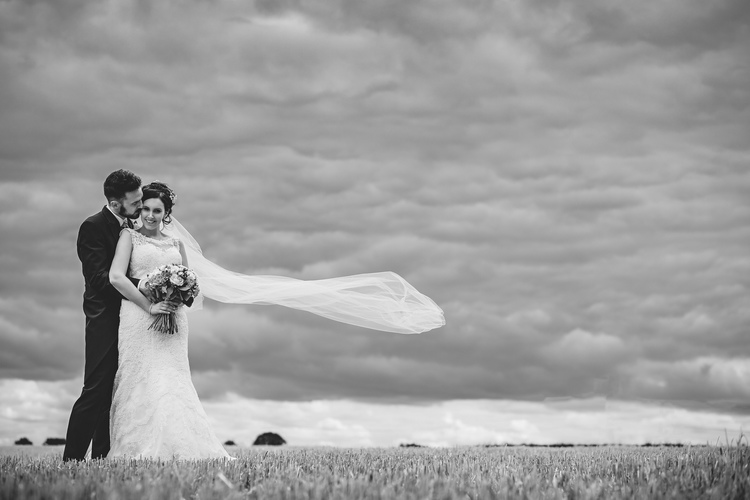 "Check out Gareth Newstead Photography. Very recently did our wedding day and he was in every aspect and sense of the word, a true professional. Quite simply the most passionate, enthusiastic, talented guy we could have ever hoped to share our day with. The guy was even lying down in dirt and fields to capture his vision. We don't consider him our photographer, he's our good friend who we hope to see again soon! Thank you Gareth, you absolutely smashed it and we were utterly privileged to spend our day with you and Hana. You made everything so exciting and easy. We love you, dude! #PhotographyNinja #NowYouSeeHimNowYouDont #GiftedSwine #BookHimPronto"
James & Jules, 2016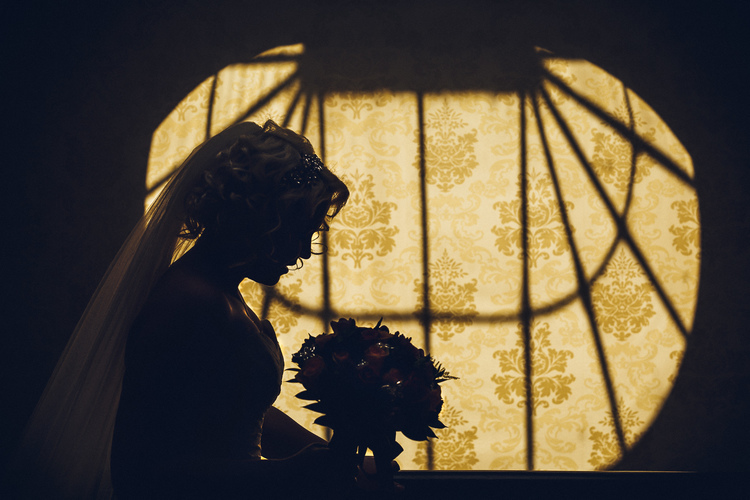 Just thought I'd take a little time to do a quick review as it's the least we can do after all the time Gareth has put into our wedding photos. The first time we met Gareth was for our engagement shoot at Calke abbey and I care to say we underestimated a little the time taken to walk round Haha… But Gareth was more than happy to spend some time with us getting to know what we liked and how we photographed together and we had a laugh walking round.
There may be lots of other photographers and companies out there but not many offer such a personal touch like this which really made the difference to us. This really helped us relax on our big day having already met Gareth which translates into our photos.
Gareth asked us what we wanted from the day and we wanted to see people have fun. This carried across into every photo and it just goes to show how much Gareth treats each couple as more than just another job and the extra prep work that he puts in really makes a difference. Again thanks very much Gareth for giving us 400 perfect ways to remember the best day of our lives
Simon & Jacqui, 2016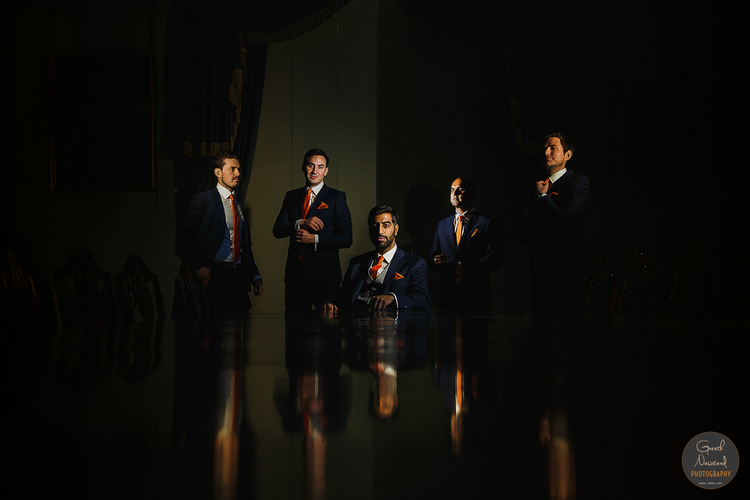 "We were very fortunate to have Gareth do our wedding Photography. Cant believe how lucky we have been, the photos he has taken have captured our day perfectly, and the results have exceeded our expectations.
It's true that you need to have a good relationship with your photographer and we only met Gareth the once before our wedding day but he's so easy to work with, it was genuinely like having a friend doing our photography.
I can say that throughout the day he didn't stop working or planning his next creative shot, and I wouldn't hesitate in recommending him to anyone for their special day. Thanks again Gareth."
Gabby & Bal, 2016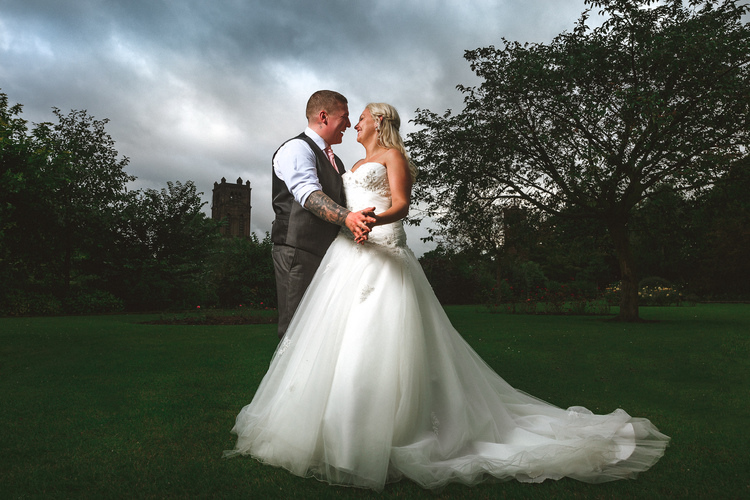 "We were very lucky to have found Gareth as our photographer, as a person and a photographer, he is 2nd to none, on the day of our wedding he was very very friendly, the pictures he took with us were absolutely amazing. Something that I have to comment on is that, so many of our guests thought we had known Gareth for a long time, when we had only met Gareth once b4 the wedding, me and my wife can not praise Gareth enough for just how brilliant he was with our children, thank you Gareth."
Paul & Stacey, 2016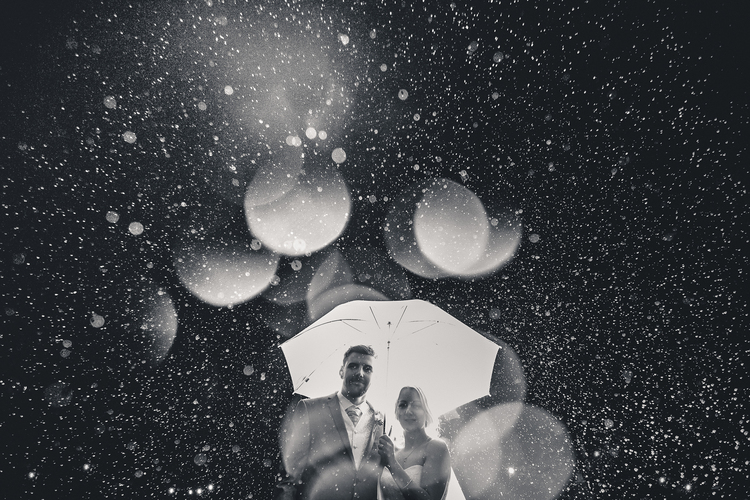 "Absolutely love our wedding photos! You are an amazing photographer and 100% recommend you. You made us all feel so relaxed and we re-lived our wedding day plus the parts we didn't see. You captured every single moment. Thank you so much! Top man! Top photographer!"
Zara & Leigh, 2016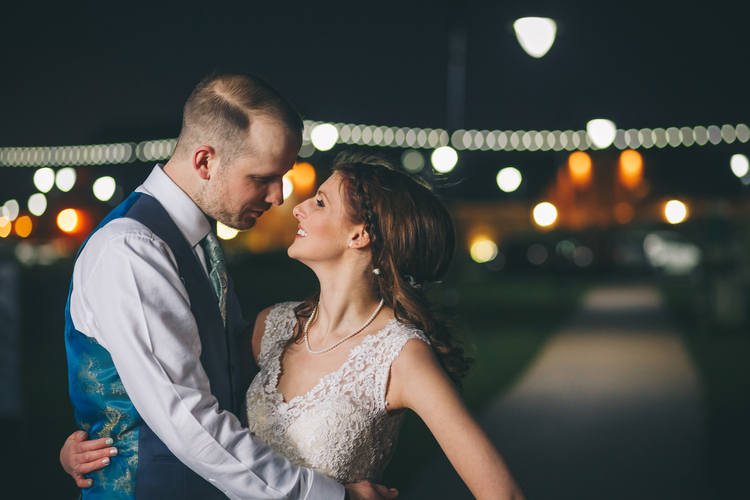 "Thank you so much for been a part of our special day. The snaps on your page look great. Really glad we found you to be our photographer. Looking forward to seeing all the photographs."
Lee & Bex, 2016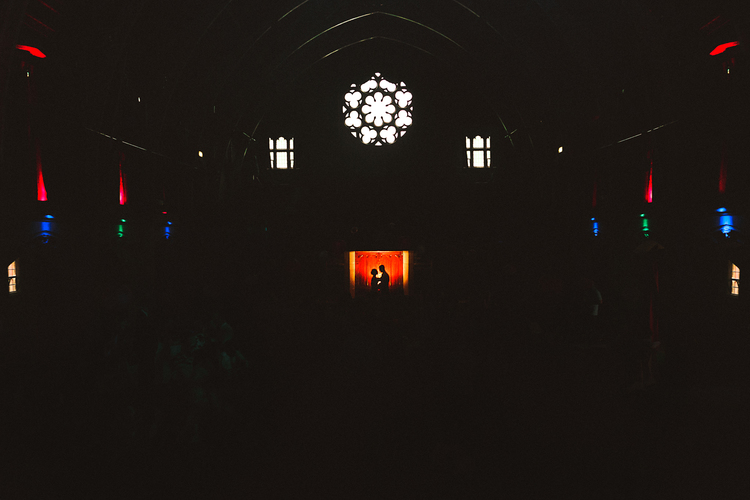 "After searching for a photographer which seemed like forever I finally fell in love with Gareth's images.
Hubby to be refused to pay the amount we were quoted and I couldn't have what I wanted.
I entered a competition Gareth hosted on his page and WON!!!
We absolutely adore our images!! We didn't even notice Gareth was around even tho he took hundreds of images!
I cannot recommend Gareth enough and even hubby says if he knew the images were going to be so good he would have said yes from the start! Thanks so much Gareth for our beautiful images x"
Laura & Michael, 2016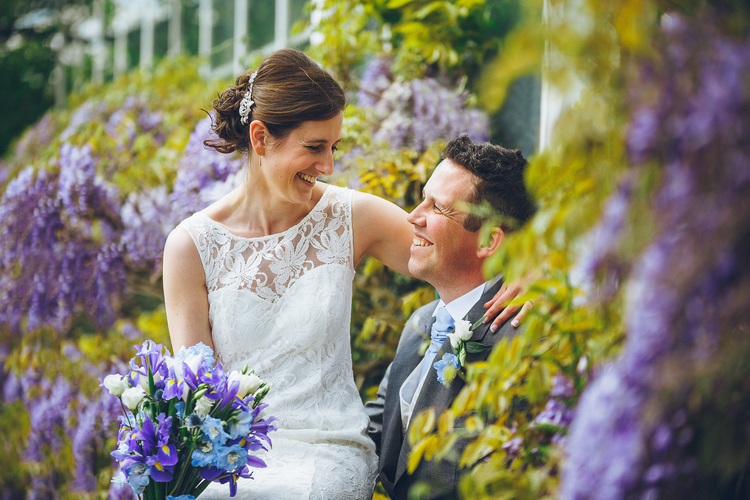 "Gareth did the photography for our recent wedding and we were delighted with the results. We had a specific brief (nothing too mushy, plenty of relaxed ones of people looking happy) and he really listened and delivered exactly what we asked for. On the day he made us both feel really relaxed and the end results are fab. I can definitely recommend him for anyone who needs a wedding photographer."
Chris & Rachael, 2016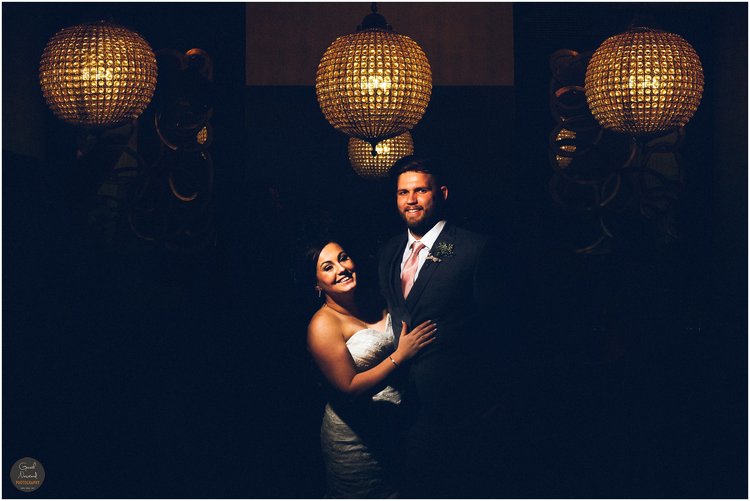 "AMAZING photographer, took some awesome photos and didn't keep us away from our guests for ages at a time! Some of the shots he took were so creative but I don't want to give his secrets away so if you want to know about them ask the genius himself Gareth Newstead! Could not have asked for a better man for the job really cool guy and made both me and my wife feel completely at ease whilst having the lovey-dovey shots taken!"
Terri & Mikey, 2016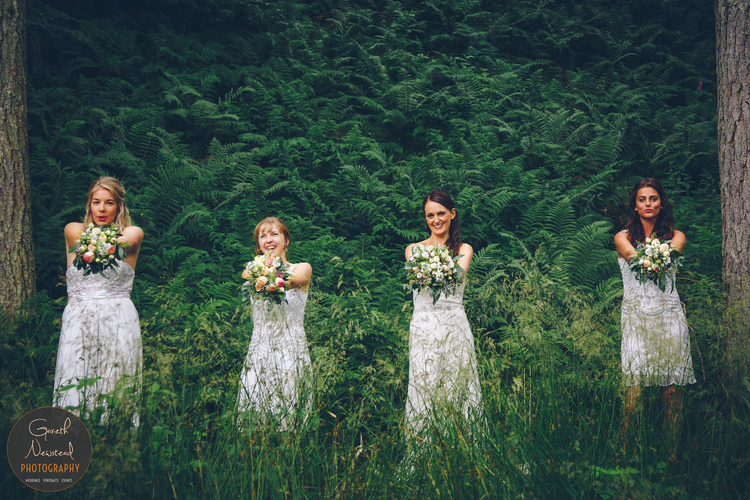 "Gareth did the most fantastic job on our wedding photography this summer (July 2015), he was so friendly and made us feel very comfortable on the day. We are very impressed with the photos and can't thank him enough for his wonderful job on our big day! We would highly recommend him!"
Alice & Paul, 2015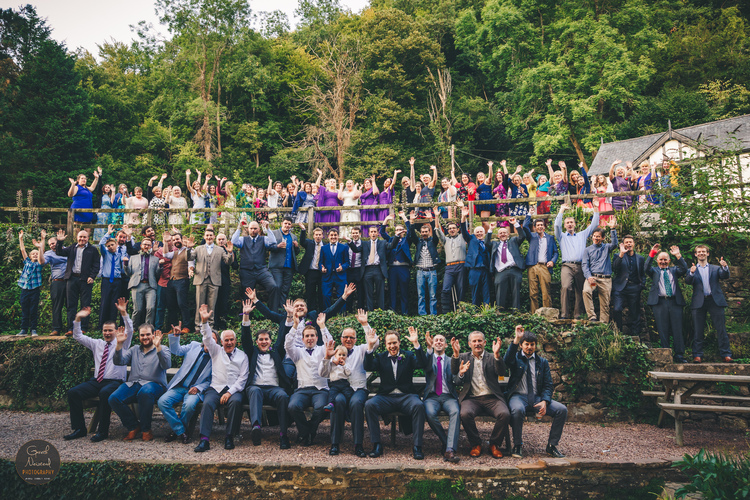 "We chose Gareth as our wedding photographer because we loved the style of his photos. His obvious passion for his photography and the amount of time and care he put into our day made it clear to us that we had made the right choice. We are so pleased with the quality of our photos and would highly recommend him!"
Rachel & Matt, 2015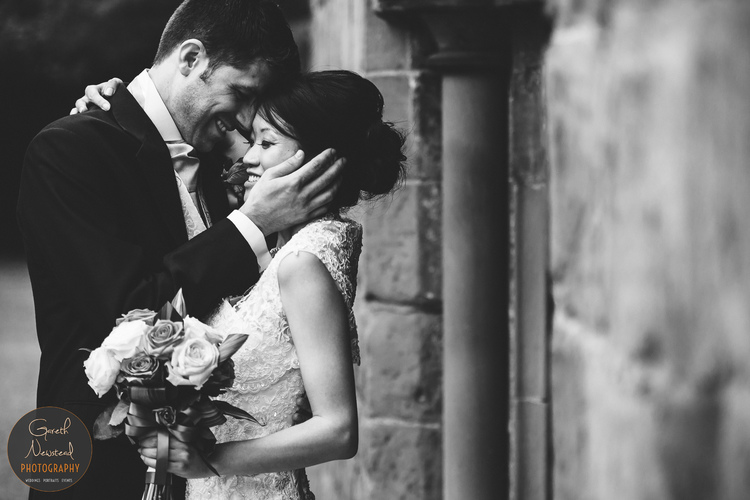 "Gareth did an awesome job! Definitely feel we made the right choice for our wedding photographs. From the first enquiry, throughout the preparations and on the day – professional, reliable and conscientious to find out our preferences, meet our requests and get the best shots. The pictures are beautiful, artistic, creative and capture the day wonderfully. Highly recommended! Thank you Gareth!!"
Matt & Cherk-yun, 2015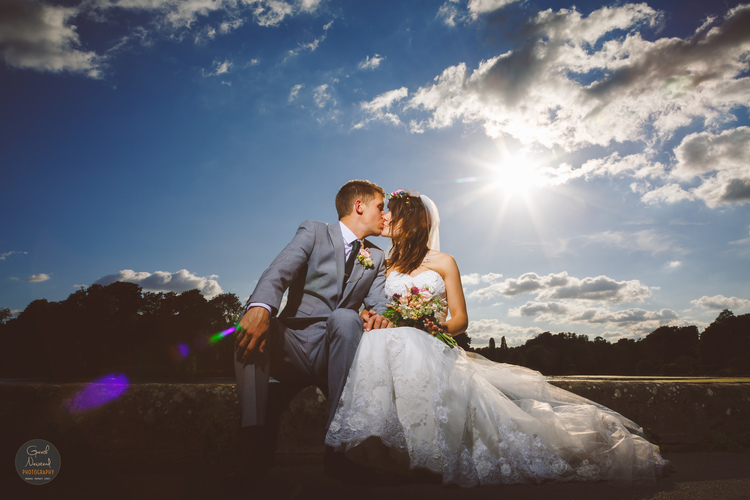 "Amazing guy and an amazing photographer! Captured our wonderful wedding day beautifully! He instantly made us feel comfortable and he blended in perfectly, capturing all the little special moments. Everybody has been commenting how fantastic every image is! Couldn't have asked for anything more and we won't hesitate in recommending him. Superb! Thank you for being great! Love from the Ablewhites!"
Dawn & Dave, 2015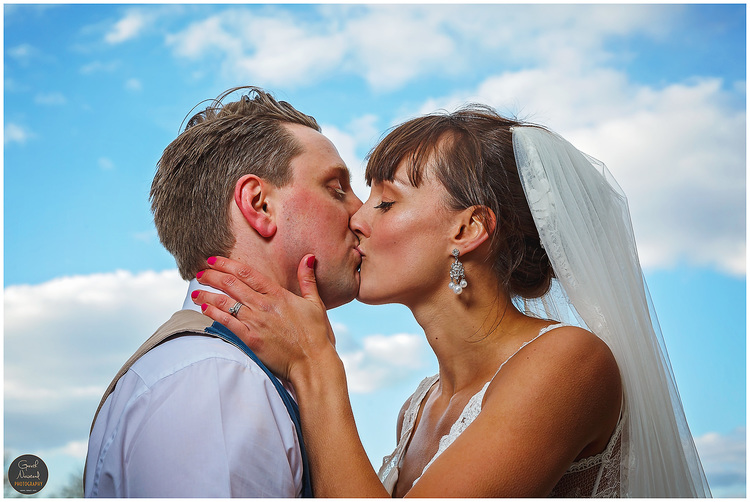 "What an amazing photographer! Gareth truly felt like one of the family at our wedding, seamlessly blending in and getting some incredible shots, a definite recommendation for anyone looking for a top quality wedding photographer"
Karla & Howarth, 2015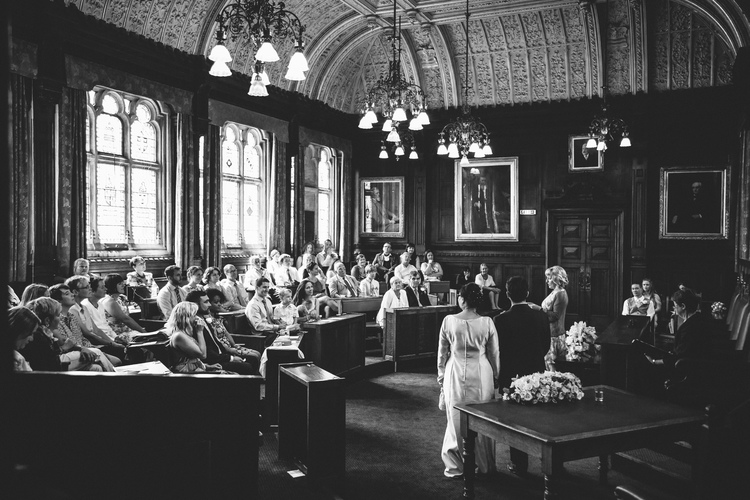 "Gareth did an amazing job for our Wedding in July 2015. He was really professional and also friendly, kind and helpful and he couldn't do enough for us. He listened to our ideas and had loads of his own. He took fantastic photos which really captured the love and happiness of our special day. Thank you very much Gareth!"
Ellen & Katy, 2015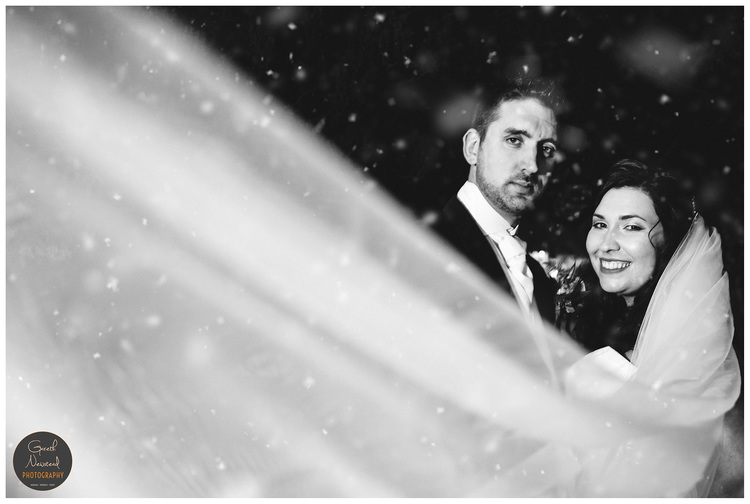 "Gareth photographed our very special wedding day. Before the big day we met him a couple of times at the venue to get ideas and did an engagement shoot to settle us into working with each other. Gareth was really personable and calming, he listened carefully to what we wanted and also came up with some great ideas for us too! On the day he was fantastic – we hardly even noticed him in the crowd and he got some great candid shots which was exactly what we were after. He produced some absolutely stunning photos of the day, from shots of the venue which really captured the theme of the day through to some stunning photos of us. Gareth even added snow on to some of our photographs which looked amazing!! We wouldn't hesitate to use him again and he has already been recommended to people looking for a photographer. Thank you Gareth!"
Adam & Caroline, 2015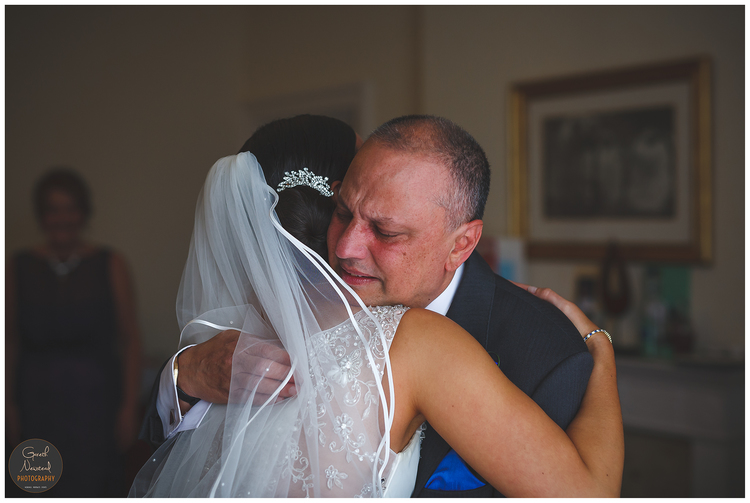 "Having Gareth do our photos was one of the best decisions we made for our wedding day! Not only did we get loads of amazing photos at the end of it but many of our friends and family also commented on how fantastic he was on the day- professional and hard working and such a lovely guy too! He made sure we had photos of each moment of the day whilst making our guests feel at complete ease. It wasn't just his great work on the day though- at the engagement shoot he made sure he understood us as a couple and since our day we have been amazed at the effort Gareth has put in to be able to hand us a set of well-edited and organised photos that we are now free to do want we want with. We will also be choosing to buy one of his Photobook options that he will design and organise for us too. From engagement shoot to final pictures – we really couldn't be happier and would recommend Gareth in an instant!"
Kate & Luke, 2015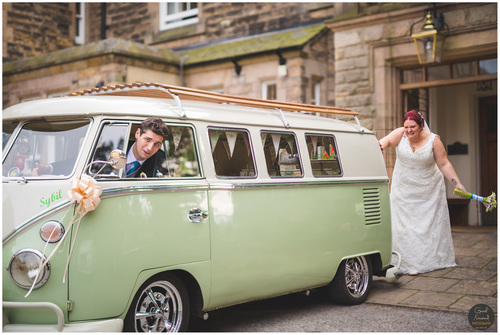 "We were referred to Gareth by an old friend and we were not disappointed. His friendly personality put us at ease straight away and he understood exactly what we were looking for from our rather vague explanations. He uses Pinterest etc to share ideas about what you like and it makes it so easy! On the day itself, he was so calm and made everyone feel at ease…so many of our guests complimented us on our photographer and how friendly he was. We have such beautiful pictures of our big day that are so original and really reflect us as a couple. Highly recommended to anyone and we will definitely be using Gareth again for family shoots. Lots of love to you Gareth, you made our day come to life for years to come!!"
Hannah & Nik, 2014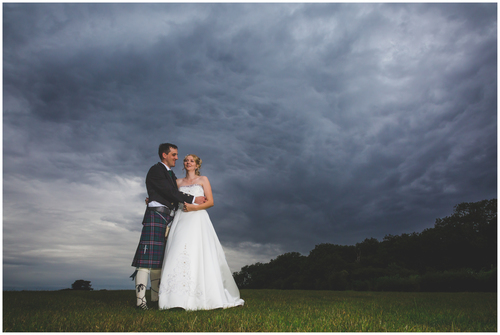 "Gareth was an amazing wedding photographer. His abilities and his talent are obvious from the photographs on Facebook and on his website but what really stood out for us was Gareth's enthusiasm and excitement for what he was doing. He genuinely seems to love to take photographs and is willing to try anything you want whilst making suggestions of his own as well.
I am not a big fan of having my photograph taken but during the engagement shoot, Gareth really made me feel at ease with him. During the wedding day, Gareth was so relaxed and friendly with everyone it was like having another guest there (and the kids loved having another footballer to play with). But most importantly whilst doing all of this he managed to capture so many great photos and memories for us.
We can't recommend Gareth highly enough and will definitely be using him again for future events."
Catherine & John Scott, 2014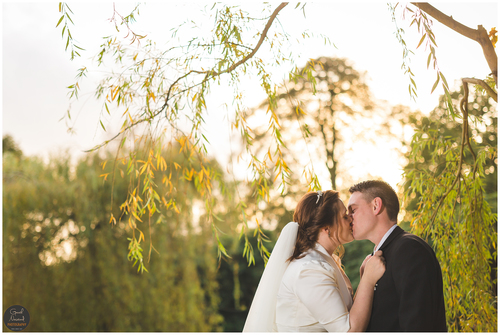 "Gareth photographed our engagement, son's christening and our wedding day! Although we can't fully describe how important these moments mean, luckily he captured them perfectly with his camera.
Choosing Gareth has brought unequalled joy to our family because through his tremendous skill and determination he has preserved the most important days of our lives!
Thank you so much,"
Kyle & Vanessa, 2014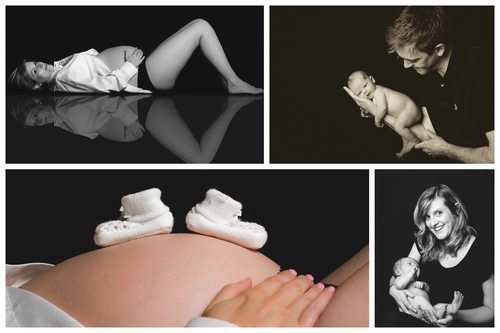 "The whole 'Bump' photo experience with Gareth was absolutely fantastic: he came to my house with a portable studio which made the whole thing far less awkward and he really made me feel at ease and relaxed through the whole thing. He asked me to think of any shots that I wanted but also came with loads of creative ideas (which were obviously far better than mine!). I am absolutely thrilled with the images that I have got as a result and now just have to wait for baby to be born so that we can do the newborn shoot too!
I can't recommend him highly enough for any mums-to-be wanting a truly special keepsake of this wonderful time."
Lucy & Andy, 2014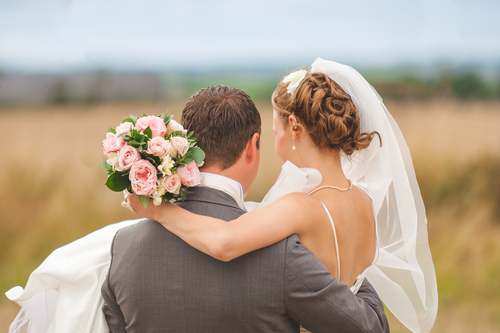 "Thank you for the beautiful pictures of our wedding day! turned out better than I ever could have imagined, you made me look quite good in most of the pictures when I'd never felt so ill! (the bride) lol really good job! A special thanks for the hay bale pictures, all your idea and was so pleased with them! love all the different styles, especially the sepia and black and whites! we would certainly recommend you to our family and friends and hopefully work with you again in the future, really thoughtful shots of all the children when they weren't looking, gorgeous! many thanks Gareth! xx"
Rebecca & Simon, 2014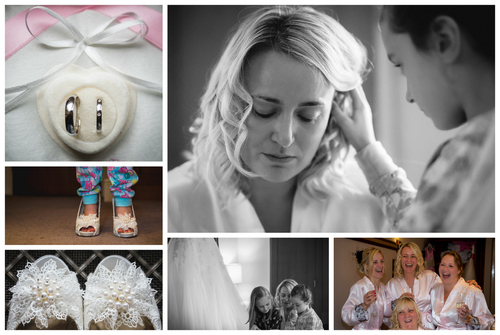 "Gareth photographed our wedding and we found him to be a very vocal, enthusiastic, imaginative and an energetic person. His initial briefing document made us really think about what we wanted and it helped us ensure we had everything covered and made it fit with the day's timetable. He was there first thing capturing the moments that we can treasure forever. He was very professional and very busy getting around taking all the pictures we asked of him. He never made us, family or friends feel uneasy, we hardly knew he was there. This guy has an eye for it with a great creative flare. When he presented us with over 600 high-quality, edited pictures we were amazed as we never really saw him. The natural shots were one of the things we wanted and he sure got lots of those too.
Overall we are incredibly satisfied with Gareth's work and couldn't recommend him highly enough for any occasion. We will definitely be using Gareth again for our next special times in our lives."
Leanne & Gary, 2014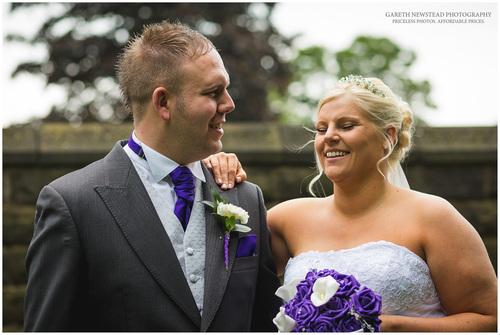 "So happy Gareth did our photos, couldn't have picked anyone better. He made us feel so relaxed throughout our wedding day while I was stressing out, the photos are outstanding. He has a keen eye for catching special moments and creating a story of your special day within the photos. I would 100% recommended Gareth to anyone and be more than happy to have him again for our photos. Thank you again."
Kelly & Scott, 2014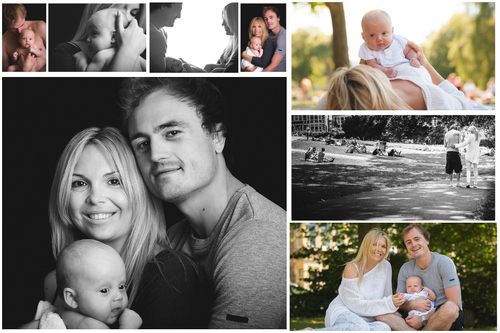 "We decided to book Gareth for a combined lifestyle and studio shoot and so glad we did. We got some lovely natural shots at our house and at the local park and then some beautiful studio shots all from the comfort of our own home. Very talented photographer. So happy with the pictures and loved the shoot. Gareth was also brilliant with our 3 month old daughter Jessica."
Nancy & Jonny, 2014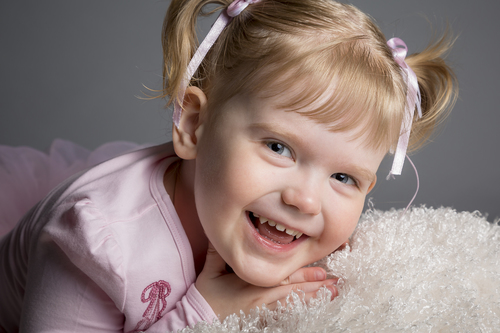 "Gareth took the most beautiful pictures of my 2 year old daughter who, whenever I've tried to get professional photos she has refused, but Gareth had her posing in different poses. She enjoyed every second… I would definitely recommend him to friends & family. Thank you Gareth"
Kelly, 2014
"I am a returning customer – surely the best recommendation you can give! Gareth captures amazing photographs – my little boy is not a natural in front of the camera, and yet Gareth managed to get shots that we were thrilled with. The service he provides is excellent, he was happy to make changes to the orientation and colour options to get a print that we were really happy with. Competitively priced. Gareth is really friendly and yet professional, and good with children. More than happy to recommend."
Sharon & Matt Wright, 2014
"I just wanted to thank you for taking photos of Sebastian's christening. It is amazing how you have managed to capture the whole essence of the day and Seb's personality so well in each picture. Amazing photos to treasure – you are so talented! Thank you!"
Gina & Simon Walsh, 2014
"Gareth is absolutely brilliant made the whole family feel completely relaxed, fab photo shoot!!! Can not recommend highly enough!!"
Sarah Eaglefield, 2014
"Gareth has taken photos of the children at my dance school, age ranging from 12 months to age 6. He is fantastic with the children and makes them and the parents feel so relaxed, which is so important when trying to capture some good shots. All the parents were so pleased with the photos as was I. Great service and lovely man."
Katie from Twinkletoes Preschool Dance Academy, 2014
"Had some amazing photos done of my children, they are the best I've ever had done, service was also fantastic, would highly recommend this photographer as would all my friends who have used him too :-)."
Lisa Golding, 2014
"Gareth is a friendly, well priced photographer. He has taken some beautiful photos of our daughter which we will always treasure. He has recently done a portrait shoot at our toddler group and captured some lovely photos of the pre-school children which have been widely praised and discussed amongst all the mums."
Sarah from St James Toddler Group, 2014
"Gareth is an amazing photographer, very friendly and unbeatable prices!!! I recommend him to all my friends and family :)"
Kelly Stephenson, 2014
"Gareth did an amazing job of capturing the key moments of the day. The photographs were fantastic; Gareth used his imagination and unique vision to capture one-off moments, personality and provide us with an everlasting keepsake of our perfect day. Thanks very much :-)"
Mike & Nathan Young, 2013
"I was so pleased with the lifestyle photo shoot that Gareth did for my family – incredible quality and value for money. Gareth was incredibly professional and made the whole experience so enjoyable and stress free for myself and my partner and he was fantastic with my 6 month old son. The photos we received were of outstanding quality and I have received so many compliments about them from friends and family. I wouldn't hesitate to recommend Gareth for any type of photography requirement – he will certainly be my first choice for a photographer when I require one for events in the future and my friend was so impressed with the photos we received, she has booked him for her wedding day"
Zoe Fletcher, 2013
"Just wanted to say thanks again for our beautiful wedding photos, I can't stop looking at them! Everyone who has seen them is very impressed. You really captured all the special moments of our day and we are so pleased with our photos, they really are stunning!"
Amy & Tom Hamer, 2013
"The photos Gareth took on our wedding day are amazing! We are both camera shy and initially were just going to ask our family and friends to share any snaps they took with us. However, Gareth made sure the whole thing was relaxed and put us, and everyone else at ease. The resultant pictures are a wonderful record and capture the very essence of our big day. Thank you Gareth!"
Jane & Jonny, 2013
"Gareth is a very talented and passionate photographer with a lot of patience and is fantastic with children. He made us all feel at ease resulting in some lovely pictures which we will treasure forever. We were so impressed with his work, we've booked him for our wedding next year!"
Laura Benge, 2013
"Gareth is an amazing photographer who went out of his way to give us the best experience. He was wonderful with our little boy who was 3 months old at the time and took beautiful photos providing us with lasting memories. I recommended Gareth to a family member who also got amazing photos of her little girl's christening. Keep up the good work :)"
Katie Sheldon, 2013
"Fantastic photographer! Highly recommended. Gareth came to our home and did a gorgeous family photo shoot and some business shots of baby products I make. He made us feel really at ease and produced some fantastic shots!!"
Sam Dobson, 2013
"Gareth took some amazing pictures of my little boy recently at a play group. They turned out amazing, especially since my little man didn't want to play ball and kept kicking off! Still, he kept with it, and it was definitely worth it! Brilliant pictures that I will always cherish!"
Katie Redpath, 2013
"Thank you Gareth for a wonderful photo shoot of Oscar! The pictures have come out brilliantly and we will treasure them for years to come. We will recommend you to all our friends"
Claire, James and Oscar Hart, 2013
"So happy that Gareth did our daughters christening, well worth the value for money he was brilliant. He made sure every picture I wanted he captured and the pictures are amazing. I definitely recommend him and even some of my family and friends have booked him as well"
Tiff Hirst, 2013
"Thank you for the brilliant photos we are over the moon with them had so many lovely comments about them thanks again"
Emily Playforth, 2013
"An absolute brilliant photographer…soooooo pleased with Mya's pictures they're amazing thank you"
Aimee Barker, 2013
"Just want to thank Gareth for our amazing photos of Jack! Jack is full of beans and I was quite skeptical about trying to get his photo taken as he rarely sits still. Gareth however took time to get to know jack and have fun before he attempted to take photos which made all the difference! Gareth managed to capture jack as he truly is, a fun mischievous cheeky little boy always on the move and exploring! Watching Gareth manoeuvre himself to capture jack in action and still laughing and playing with jack was no mean feat! Gareth is truly motivated to achieve the best possible natural photographs and we are really happy with the results! Thank you!"
Beth Cato, 2013
"Thank you so much for the gorgeous pictures you took of our son! You are great with kids and showed such patience during the shoot which delivered such excellent results! Have recommended you to all my friends and your photos have taken pride of place in our hallway and at my desk at work which everyone admires! Thanks again!"
Suzi and Ross McDaid, 2013
"I would definitely use Gareth for any special occasion or family photo shoot again in the future. Lovely man and great with kids and pets and so easy to get on with. The pictures are fantastic and lovely moments to look back on when my kids are older"
Katherine Waters, 2013
"Gareth captured some amazing shots of my daughter's 3rd birthday party. He has a great way of catching the moment and I would recommend him for any occasion."
Kristina Chantler, 2013
"I booked Gareth having been really impressed with his work. It was my Nan's 80th birthday party and I wanted a special record for the whole family to treasure. Gareth didn't let us down, photos were fantastic with a real good mix of fun, relaxed and posed pictures."
Tim Stevenson, 2012